The Four Lights Quartet
Starlight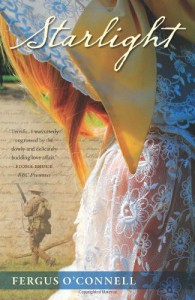 If you've ever had a love affair – remember what it was like
July 1916 and in France, the Battle of the Somme rages. In November, when he turns eighteen, Lewis Friday must join the Army. Until then he has the summer. He goes to Cornwall and falls in love with Helen, a separated woman twenty years his senior. Eventually he goes to war and somehow manages to survive, sustained by her letters. But just as the war ends and he will be reunited with her, she stops writing and vanishes. Devastated and grief-stricken by the loss of everything he had hoped for, Lewis sets out to unravel the mystery of her disappearance.
This is a book for anyone who has ever had a love affair. If you've ever known the disbelief and wonderment as the new love begins, the joy of discovery, the golden bliss when the relationship becomes established and the heart-withering sorrow when it falls apart, you will want to read this book. Written with exquisite period detail, it is a beautiful and complex story that takes the reader to unexpected places of the heart.
"This one got optioned too.  We had a script and an 'A' list actress had agreed to play the female lead.  All we needed was the money to make the picture.  If you happen to have £ 15 million that you don't have a use for, give me a shout.  I do."
Sunlight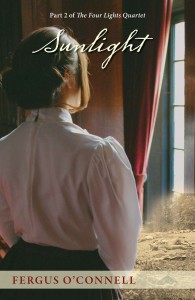 July 1863 and Gilbert Owens is a photographer lost in a world of guilt and whisky following the death of Sarah, the love of his life. But then he learns that a great battle between the Union and the Confederacy has begun at Gettysburg. If a photographer can get pictures of the dead on the battlefield and bring them back to exhibit them in Washington, he will make a small fortune, just as Mathew Brady did after the Battle of Antietam.
Now Gilbert Owens has a chance to put his life back together. But there are other photographers who would beat him to scoop the pictures. And what is he to do when he encounters slave catchers kidnapping free blacks and returning them as slaves to the South? And how can a man bring himself to do any of this when he has lost everything he loved?
'Sunlight' is part anti-war novel, part road movie, part love story. By turns funny and heartbreaking it is about rebuilding when you have lost everything and about how chance brings love into our lives.
Fergus O'Connell's first novel, 'Call The Swallow', was short listed for the 2002 Kerry Ingredients Irish Fiction Prize and nominated for the Hughes & Hughes / Sunday Independent Novel of the Year. 'Sunlight' is the second book in a quartet of love stories that was begun with 'Starlight'.
"I like all my books but I have a real soft spot for this one.  Humour and heartbreak – it's a great combination if you can pull it off.  I like to think that, on this occasion, I did.  Also, I have a (kind of) prequel written if anybody's interested."
Moonlight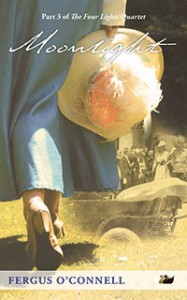 Summer, 1914. Clara, a passionate young London wife and the mother of two small girls, is married to Henry, a manager at an insurance company, but the marriage is not in good shape. Both of them have, in their own ways, given up on it.
As the countdown to WWI begins in the capitals of Europe and war is declared, Clara discovers Henry is having an affair with a woman at work. Clara too finds herself drawn to another man, James, a divorced Foreign Office worker, and must fight against both the conventions of the time and her own conscience as they fall in love. But when Henry and James enlist, Clara must begin the long vigil, waiting to see which, if either of them, will return from the fighting.
"A trend -and a break with convention – began with this book.  It starts out with a sex scene – and, may I say, a really good one.  I say this against the standard set by Elizabeth Benedict in her great, The Joy of Writing Sex.  Of course, you can judge this for yourself by doing a 'Look inside' on Amazon but come on – the thing only costs £ 9.99.  Live a little, splash out – buy it!"



Candlelight
Autumn, 1914. Clara, a passionate young London wife and the mother of two small girls, has seen both her husband and the man she loves go off to fight on the front. The inept generals take over from the inept politicians, and so the war drags on, while Clara waits fearfully to see which, if either of her men, will return. It looks as though Clara has lost her chance for happiness. Can she find the courage for one last desperate attempt to make her dreams come true?
"Since this is the sequel to Moonlight, I felt it had to kick off with a sex scene too.  As – funnily enough – does my next novel, The Paradise Ghetto."