One Dead For Every Kilometre Home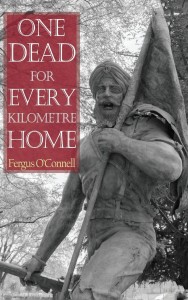 This is the story of the Indian soldiers who fought for Britain in WWI.
1914. Ranveer, the eldest son of a wealthy Indian family, joins the British Indian Army and is sent to fight on the Western Front.
Wounded and in hospital, he falls in love with Eve, an Englishwoman. But the conventions of the time mean they will never find a home in England. They travel to India but there it is no better and Ranveer gets drawn into the struggle for Indian independence. Now he must choose between family and his country on the one hand and the woman he loves on the other.