About Fergus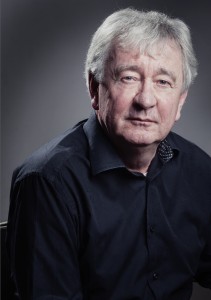 My mum read Treasure Island to me when I was four and I think that was when I decided to become a writer.
I used to think I'd like to spend all my time writing, but spending all day alone in a room with your imaginary friends isn't necessarily the healthiest way to pass the time.  (It's easy to see why so many great writers' best friend has been the whisky bottle!)  So I also write books and teach and speak on project management. I've written sixteen non-fiction books and had seven novels published.  My most recent, The Paradise Ghetto is now in development based on my own screenplay.
I've been shortlisted for prizes – the Kerry Ingredients Irish Fiction Prize for my first novel, Call The Swallow; in non-fiction, for my book on common sense, Simply Brilliant which was runner-up in the W H Smith Book Awards. My books have been translated into twenty-five languages.
So far, all my novels have been set during wartime but I don't think of myself as a war novelist.  I write about people caught up in great events and how they try to find love in the most difficult of circumstances.
I'm widowed, have two grown-up children and have lived in lots of places.  Currently I'm living in England but that could be about to change.